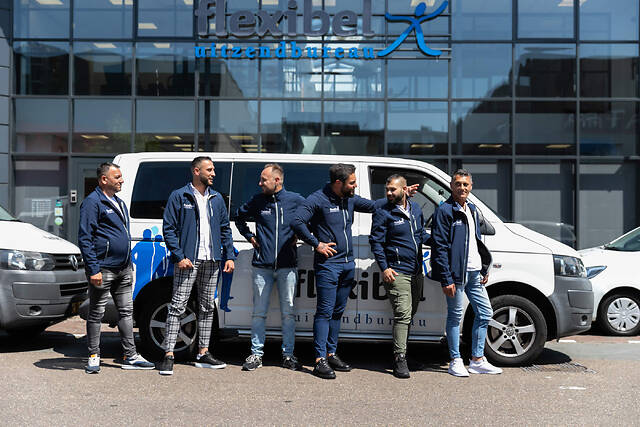 Your partner for flexible staffing
A staffing agency with an energetic scale-up atmosphere but the experience of an established corporation. Flexibility down to the last detail, but where agreements are met. Our team has one mission: giving our customers peace of mind. 
Thanks to our many years of experience, we have grown into a service provider trusted by many companies for delivering temporary staff. We are the staffing partner who understands what it takes to bring you peace of mind and move your organisation forward. 'Moving You Forward'.
About Uitzendbureau Flexibel
A reliable and committed partner. For both our clients and our employees. We work daily to get the best out of ourselves and our agency workers. In this way, we further expand our flexible position in the staffing market. 
How do we do this? Short lines of communication, a professional and personal approach and lightning-fast deployment.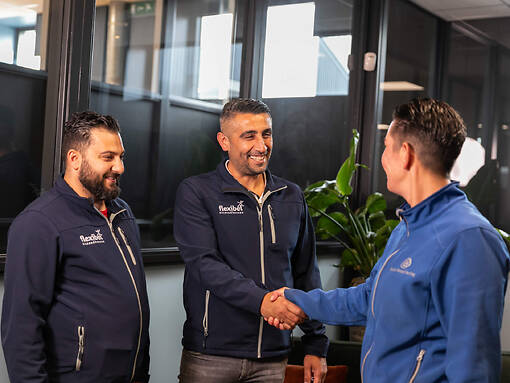 Which sectors can we help?
We have been active in staffing for over 30 years in the following sectors:
- Food/non-food industry
- AGF
- Floriculture
- Logistic
- Hotel
Specialist in production processes
You only become a specialist through experience and knowledge. And that is precisely what our team has. The core of our team has spent years on the shop floor as operators or foremen themselves. We understand the culture of the production process down to the last detail. This enables us not only to achieve the right match but also - if required - to improve the entire team's performance.  
So, in the selection process for finding the right employees, we know exactly which candidates are the right ones for a client. This ensures a pleasant working process.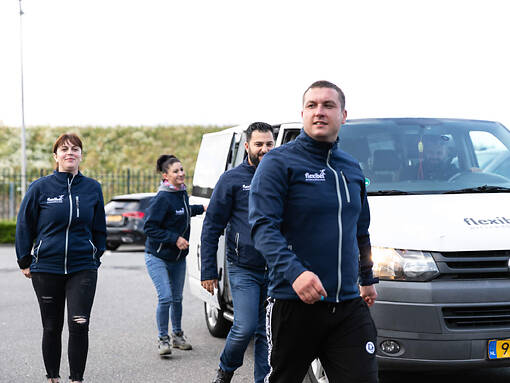 How do we guarantee quality within these sectors?
We provide training, education and courses to enable employees to quickly and effectively start working for our clients. Moreover, we optimise for 'performance', holding ourselves to high standards. Our project managers are closely involved in the processes and the shop floor and can use data to analyse and improve work efficiency and effectiveness. We measure based on the client's requirements, but we also have our own established key points. These are 5, including quality and efficiency.